Call the show at (800) 382-3470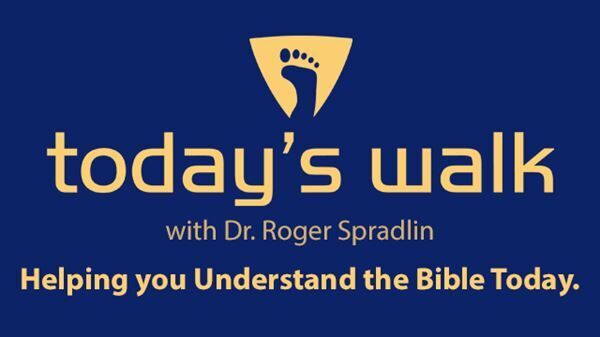 As the Broadcast Ministry of Valley Baptist Church, Today's Walk features the teaching and preaching of Dr. Roger Spradlin, Senior Pastor for over three decades at Valley Baptist in Bakersfield, California, with occasional messages from Pastor Andrew Spradlin and other guest preachers. Our broadcast ministry is not televangelism; it's simply a glimpse into our weekly worship services. Today's Walk Radio is heard all across the United States.
Missed a program - listen to archived shows on-demand on our Podcast Page.
Show Links:
---
Dr. Roger Spradlin has been preaching the Gospel nearly every week since he was 17 years old. He is committed to teaching the Bible through exposition that is both accurate and relevant.

He grew up in Oklahoma where he still maintains a small ranch that he visits as often as his schedule allows. The only livestock that he has in California are koi that thankfully stay in a fishpond in his backyard.

He is married to Ginger, and they have three grown children, all of whom are involved in ministry. His favorite pastime is spending time with his grandkids.