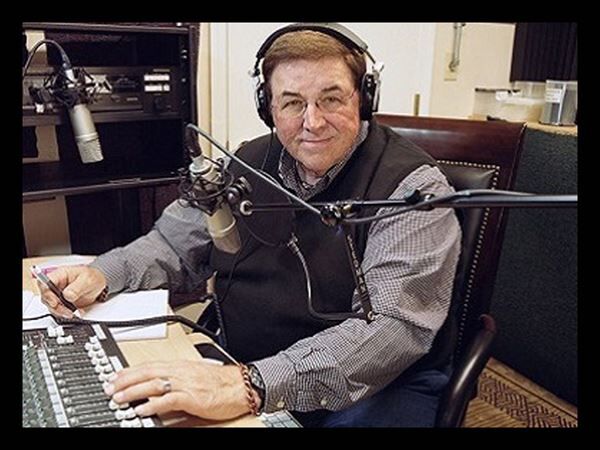 The FLOT Line hosted by Rick Hughes is 30 minutes of inspiration, motivation, education, but never any manipulation. FLOT is an acronym for Forward Line of Troops. Rick teaches principles from the Bible focusing on God's 10 unique problem-solving devices designed to act as a main line of resistance in your soul (a FLOT line) preventing the outside sources of adversity from becoming the inside pressure of stress in your soul. The intent is to give you information to help you identify the plan of God for your life.
Show Links:
---
Born in Birmingham, Alabama, Rick never knew his father. He was raised in a federal housing project by his mother and because of difficulties associated with single parenthood, Rick was placed with several guardians. Lacking self-discipline and authority orientation he was a low academic achiever in school.
In his senior year (1963-64) at Woodlawn High School, Rick set state records in track and field. He was also chosen to the high school All American Football team. Because of his size, 6′ 3″ and 250 pounds, and ability in football, he was offered a football scholarship to an out-of-state university. However, his SAT scores were so low that the scholarship offer was withdrawn.
Rick's failure was a low point in his life. His high school football coach threw Rick out of his office. Rick was crushed.
Later, the coach reconsidered and talked to Rick, challenging him to take responsibility for his bad decisions and to begin making the right decisions. The coach then spoke to Rick's teachers, who agreed to give Rick extra tutoring so he might improve his test scores.
The University of Alabama learned of Rick's dilemma and offered him a scholarship if he could pass the ACT test. His scores on the ACT were high enough for Alabama to accept him. The University of Alabama signed Rick to a football scholarship, and he was a freshman on the 1964 National Championship Team.
In 1965, Rick took a summer job with a trucking firm as a driver and earned more money than he had ever had in his life. Consequently, he dropped out of school. This bad decision resulted in three years of frustration, anger and worry.
Rick suddenly began to feel extremely lonely. Arrogance filled him with self-pity and bitterness. He felt that people would use him and then lose him. Nothing in his life meant anything. He continually blamed others for his own mistakes and problems.
The turning point in Rick's life came when he believed in Jesus Christ and became a Christian. That one decision transformed Rick's life.
As Rick studied the Bible, he learned Christian principles that have helped him to make good decisions from positions of strength and to gain self-respect. When he decided to return to college, he attended Southeastern Bible College in Birmingham for two years.
Today Rick works as an independent speaker and travels to high schools across the southeastern United States giving his Student Emphasis Week presentations
For more than 40 years Rick has been telling students that because of arrogance and lack of self-discipline, he lost his college scholarship. Rick has conducted more than 5,000 assemblies at schools that have invited him to visit and give his message.
Rick also excelled in football, being recognized as a Prep All American. He was awarded a four-year scholarship with the University of Alabama under Coach Bear Bryant.
In 1967 Rick married Lydia Lucas of Baton Rouge, LA. They have four children and reside in Cropwell, AL. They live on beautiful Logan Martin Lake where bass fishing is a favorite pastime.