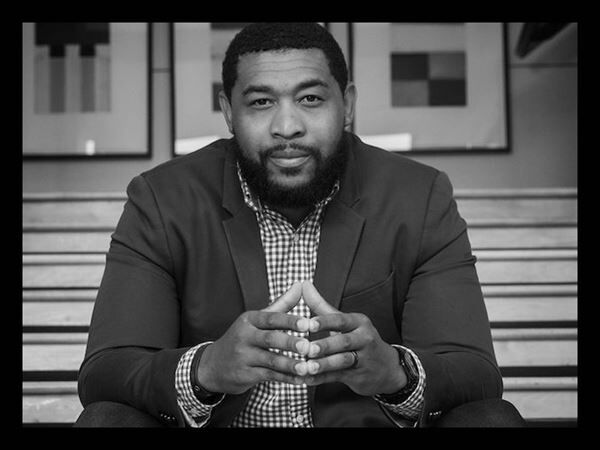 The only limits we face come from the person in the mirror. Success comes through vision, purpose, and drive. The keys to becoming the best version of yourself have already been set up by God. Brandon Tatum is here to empower you to walk in all that God has for you and find what your purpose is. It's that simple! Join Brandon on The Officer Tatum Show, Weekdays from 3:00 pm to 6:00 pm on AM590 The Answer.
Show Links:
---
Brandon Tatum, a former Tucson Police Officer, Founder of TatumReport.com, CEO of three companies, and co-founder of BLEXIT, has become one of the most prolific and exciting new personalities in media today.
Brandon has secured a tremendous following of over four-million fans spread across all major social media platforms. A regular guest featured on The Ingraham Angle, Fox Business Channel, Fox & Friends, Newsmax and One America News, to name a few.
Brandon has also shared the stage with many world-renowned leaders including the President of the United States, former President Donald J. Trump, regularly speaks on Colleges and Universities across the country. Brandon's conservative message is well recognized for his inspired perspective, dynamic personality, and his natural ability to relate to the everyday American.
Brandon was also an All-American high school football player out of Fort Worth, Texas. Brandon was featured in the US-Army All-American Game, showcasing the top 78 high school football players in the nation. Brandon accepted a full athletic scholarship from the University of Arizona in 2005. Brandon played at Arizona for 5 years and entered the NFL Draft in 2010. God had other plans for Brandon, and he decided to join the Tucson Police Department, a decision that would change his life.
Brandon served 6 years with the Tucson Police Department. During his tenure, Brandon became a SWAT operator, field training officer, general instructor, and a Public Information Officer. Holding a bachelor's degree from the University of Arizona in Sociology, and actively working on his master's in business leadership from Grand Canyon University, Brandon is passionate about sharing his principles and his experience daily 3:00 pm to 6:00 pm on AM590 The Answer.