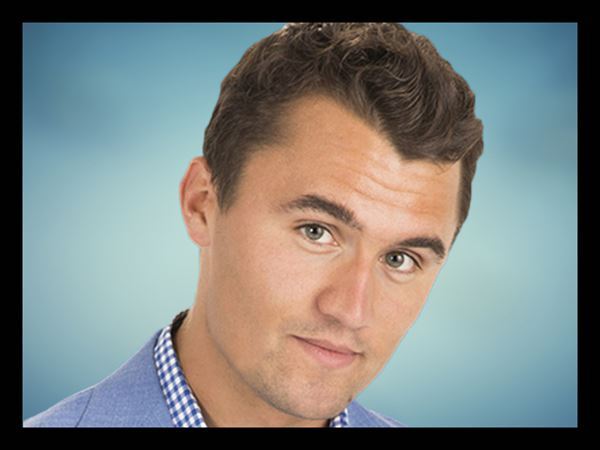 There's a new voice in the talk radio universe. Charlie Kirk!
He speaks the language of our nation's young people.
He is hardcore conservative, and believes in the values of America. He is courageous, unafraid, and willing to take on this battle.
Listen to the New Charlie Kirk Show - Weekdays 9 am - 12 pm on AM590 The Answer.
Show Links:
---
Charlie Kirk is the Founder and President of Turning Point USA, a national student movement dedicated to identifying, organizing, and empowering young people to promote the principles of free markets and limited government. With a presence on over 2,000 high school and college campuses nationwide, 250,000 student members, and over 150 full-time staff, Turning Point USA is the largest and fastest growing conservative youth activist organization in the country.
At just 26-years-old, Charlie has appeared on CNBC, Fox News and FOX Business News over 600 times, is an editor-at-large at Newsweek, and whose writings are often published on Fox News, The Hill, The Washington Times, Breitbart, and Daily Caller. He was named to the Forbes "30 under 30" list and was also the youngest speaker at the 2016 Republican National Convention.
He's the author of three books including the #1 Amazon and New York Times bestseller, The MAGA Doctrine: The Only Ideas that Will Win the Future from Broadside Books, an imprint of Harper Collins.
In 2019, Charlie was granted an honorary doctorate from Liberty University citing his exceptional leadership and energetic voice for conservatives. Later that year, Charlie teamed up with Liberty University to cofound The Falkirk Center for Faith and Liberty, a Christian think tank working to expand religious liberty and advance conservative principles in the public sphere.
His social media reaches over 100 million people per month and according to Axios he is one of the "top 10 most engaged" Twitter handles in the world behind only President Trump among conservatives.
The Charlie Kirk Show" and podcast delivers in-depth political and cultural analysis alongside his signature campus activism and interviews with some of the most influential people of our time.
---
Monday, September 20, 2021
For more exclusive interviews, insight, and analysis like this, SUBSCRIBE to The Charlie Kirk Show TODAY: https://apple.co/2VCxGsh And for EVEN ...
---
Monday, September 20, 2021
An Iowa teacher has found a way to circumvent a state law which bans teaching critical race theory in public schools. Petra Lange, a secondary teacher and adjunct professor at Simpson College was recorded in an online forum last week explaining how she slyly teaches CRT to her students by having them study the law.
On June 8 of this year,...