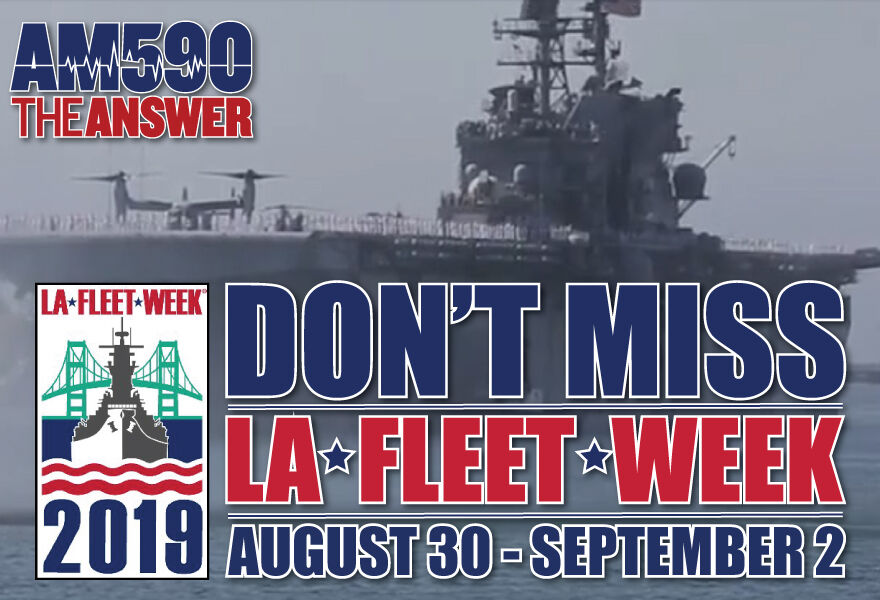 AM590 the Answer invites you to join us, as we help kick off LA Fleet Week 2019!

On Friday, August 30th, The Morning Answer with Brian Whitman and Jennifer Horn will do a special LIVE Broadcast from the Battleship Iowa in San Pedro from 6 am to 9 am!
Followed by a LIVE Broadcast of The Jen & Don Show with Jennifer Horn and Don Dix!
Come out and join us and watch the entire live broadcast from on-board the ship!
Parking: $2 each hour, with a $19 daily maximum. The first hour is FREE.

Please RSVP for this event.
CLICK HERE TO RSVP FOR THE MORNING ANSWER & JEN & DON SHOW LIVE BROADCASTS.
LA Fleet Week® is an annual, multi-day celebration of our nation's Sea Services, held on the LA Waterfront at the Port of Los Angeles over the extended Labor Day Weekend.
This event is free to the public!
For more information on LA Fleet Week, CLICK HERE!