Don Dix Thursday Commentary - January 16th, 2020


Sacramento Wants More of Your Money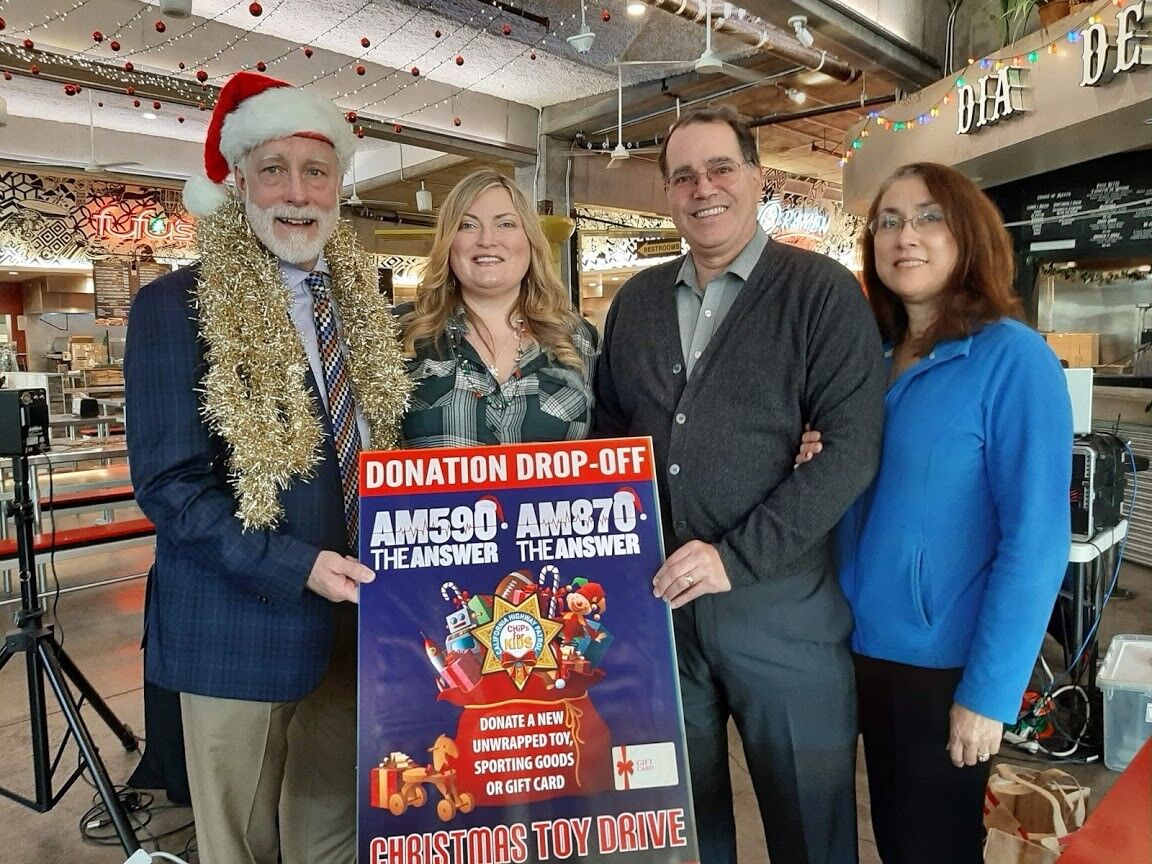 (Pictured) Jen and Don's in person broadcast at the Food Lab in Riverside supporting AM590's Chips for Kids Toy drive.
BEWARE! A landmine awaits Californians in this year's Primary Election. You won't believe the depths Sacramento will stoop to when it comes to confusing (...deceiving?) voters so they can pick our pockets.
For starters, California moved it's primary from June to March for the 2020 presidential cycle election. Jerry Brown signed the law in 2017, but unfortunately there are still folks out there who don't know the primary is right around the corner, let alone what will be on the ballot.
Speaking of what will be on our primary ballots…
Californians who own property should be familiar with Prop 13. It was passed into law by two-thirds of the voters in 1978 to protect property owners from the rapid rise in property taxes that were forcing people out of their homes. The guardian of Prop 13, the Howard Jarvis Taxpayers Association, continues to protect the law from greedy politicians and unions who think your money is their money.
Here's the confusing part. There's a new Proposition 13 and it's on the Primary ballot in March.
The new Prop 13 has nothing to do with property taxes. New Prop 13 is a $15 billion bond that Sacramento is asking voters to approve. Yup, Sacramento is trying to pick your pockets again.
But wait, there's more. Besides the $15 billion that voters will be on the hook for, there's interest to be paid - $12 billion worth. So the new Prop 13 on the ballot in March is asking California taxpayers to part with more of their hard earned $27 billion.
New Prop 13 on the March Ballot has nothing to do with the 1978 Prop 13.
One obvious question is why Sacramento would use the same proposition number for a measure that protects people (1978) and for another that will cost us $27 billion? Won't that confuse voters? Turns out, there is a system for numbering propositions, but like elevators that skip the 13th floor, you would think the brainiacs in Sacramento would do what they could to avoid confusing voters. But no. They actually specialize in it. They know they can, so they do. It's how they roll. Besides, there's lots of your money at stake. So why embrace transparency and logic when there are taxpayers who need to be pillaged?
What's the money for? Why, the children of course. Schools. Education. Which California has driven into the ground so that today our schools now rank, depending on the study, in the bottom 20% of schools nationwide. And it's not for lack of money, it's mis-managment.
Voters who don't dig into what's on the ballot will likely vote yes on new Prop 13, because they love their 1978 Prop 13.
The truly confounding and frustrating thing is, California has a budget surplus this year. So why not use that to pay for all the stuff the schools say they need? You already know the answer to that.
At the Jen & Don Show, we're a firm NO on new Prop 13, the bond issue, that's being put to voters in March.
Will Lucy succeed in pulling the football on California taxpayers once again? We'll find out together on March 4th.
P.S. As for that 1978 Prop 13??? Oh they'll be coming after that in the fall. Stay tuned.
(And tune in to "The Jen and Don Show" weekdays at 5am and weeknights at 6pm, right here on AM590 The Answer. CLICK HERE FOR THE SHOW'S PAGE)