Valley Preparatory School, Redlands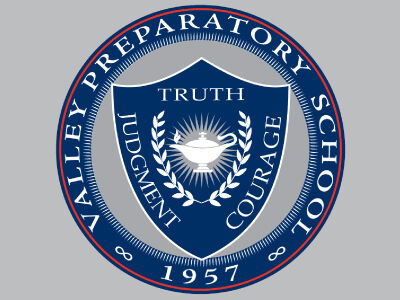 1605 Ford Street
Redlands, CA 92373

CLICK HERE FOR GOOGLE MAP AND DIRECTIONS
Grades Taught: K-8

Grades Eligible for Half-Off Tuition: K-8
Valley Preparatory School is a Preschool–8th grade school located in Redlands, California. It was founded in 1957 as an independent, nonprofit coeducational day school.
VPS was established by a group of parents who were interested in providing a challenging academic program to area students who were willing and able to take advantage of a demanding and stimulating experience. In 1982, the school became a fully accredited independent school and a member of the California Association of Independent Schools.
Our vision is for Valley Prep to be a 21st-century learning institution that graduates students who are confident communicators, critical thinkers, and problem solvers who are motivated to engage in lifelong learning and empowered to achieve personal and educational goals in a culturally diverse, global community.
Additionally, the graduate will be a highly literate and well-balanced student who has developed an appreciation for the arts and world languages and has the ability to acquire knowledge and access information using well-developed technological skills.
To this end, we continually evaluate our curriculum, learning resources, and facilities to ensure a learning environment that supports this vision.
Qualifications: New students only. Tuition Only. See School website for complete details.

Number of Vouchers: 2

Tuition:
Grade K-8 (Regular Tuition $14,000) - HALF-OFF TUITION $7,000
For more information and to purchase a Half-Off Tuition please contact Sheri at (909) 521-3923 or via email at [email protected]
SN KTIE 2/2/2021
AM590 THE ANSWER HALF-OFF PRIVATE SCHOOL TUITION DISCLAIMER
Each tuition voucher is valid for the tuition cost for attendance at the specified school for the 2021-2022 School Year (not including Summer School). All other costs of attending the school, including books and supplies, uniforms, and fees to participate in sports or events, are not covered by the voucher and are the responsibility of the student and his or her parent or guardian. Only one voucher per school may be purchased or used by a household or family. Each voucher may only be used by a new student and not currently in the application/enrollment process prior to February 1, 2021. Purchase of a voucher does not guarantee admittance for a student to the specified school, and the student must meet all school admission, attendance, and conduct requirements to enroll and attend throughout the school year. The voucher is not transferable, non-refundable, non-cancellable and may be used only by a family or household member of the purchaser. The voucher is not returnable or redeemable for cash, except if a school confirms to AM590 The Answer that a prospective student with a voucher completed all application requirements but was not admitted to the school, in which case upon request by the voucher purchaser AM590 The Answer will refund the cost paid to AM590 The Answer for the voucher. The voucher purchaser should consult with his or her tax advisor concerning the tax treatment of payment of tuition using the voucher.
Location:
Valley Preparatory School
1605 Ford Street
Redlands, CA 92373
Google Map